Even though hammocks are just hanging sails, they give unparalleled relaxation. Even lumbar-cushioned sofas lack a hammock's appeal. The sofa doesn't rise above the floor, does it? Choose the correct hammock and install it carefully after you decide to put one in your living room. This article will help you feel more at home. You can visit our website and start to shop hammocks now.
Indoor hammock selection
Canvas or woven hammocks, parachute silk hammocks for climbers, hammocks with or without wooden bars to keep shape, hammocks with support, or hammock chairs. Indoors, hammocks with supports or ceiling-hung chairs are best.
Stand-alone hammock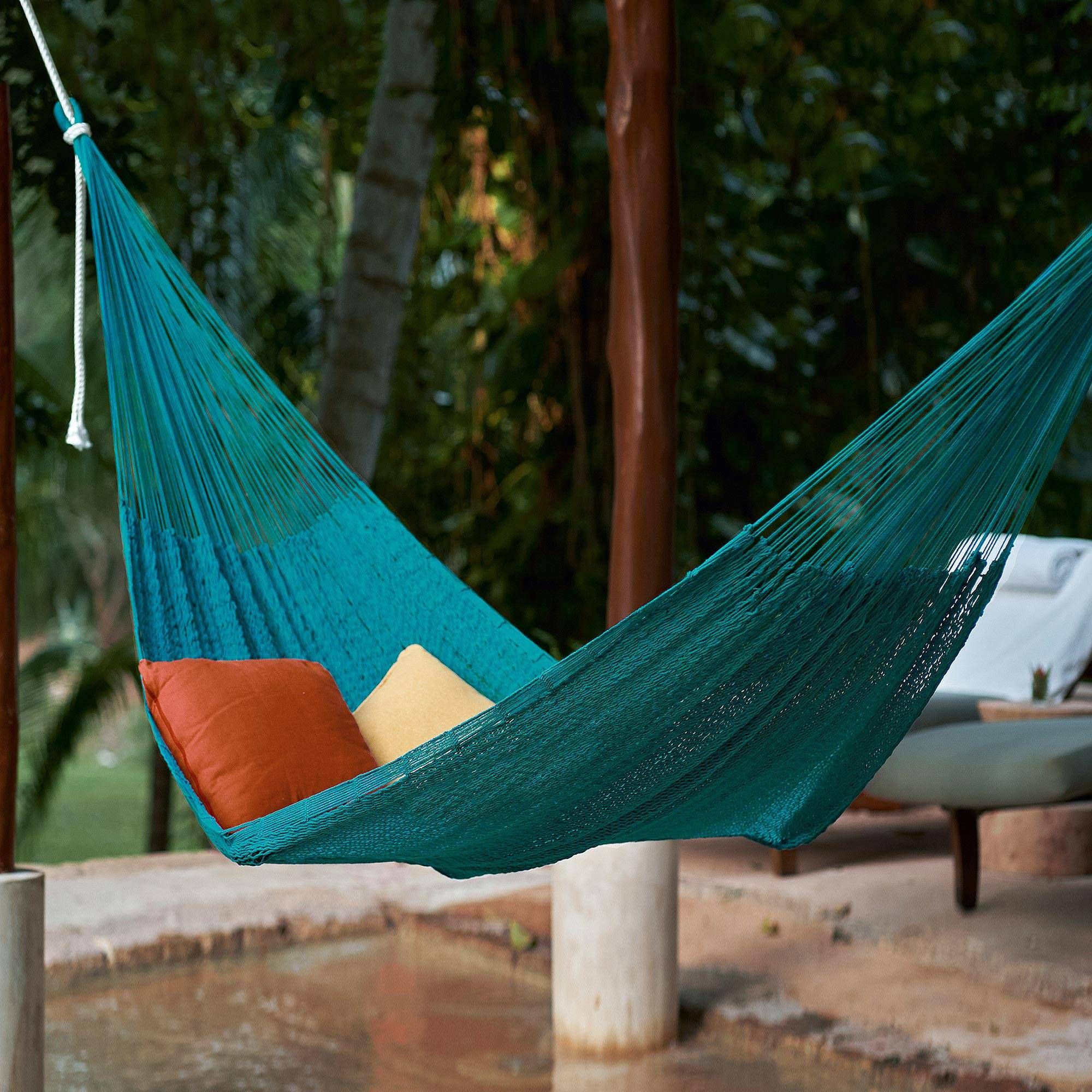 A hammock stand lets you position and move it wherever in the house, but it's enormous.
Supported hammocks can be up to 3m long and 1m wide. Hardwood or iron supports. Check the hammock's weight limit before buying. A two-person or 100-kg hammock is not suggested.
If you want to use your hammock in the garden in the summer and bring it inside in the winter without drilling holes in the walls or ceiling, you may buy the supports separately.
Chair Style Hammock
Chair-style hammocks let you float and sway without lying down. If you choose one with a stand, you can put it in a corner of the living room. A hammock chair without a frame needs a wooden spacer to keep the canvas ends apart. Iron-framed hammock chairs also exist. Like hanging chairs.
The hammock chair has one ceiling attachment. Keep one meter behind and in front of the hammock to swing safely. Depending on the room, use a strong rope or chain (rope if the living room is decorated in a rustic, Scandinavian, minimalist, or traditional style, and chain if it has more industrial motives).
Two-point hammock
You can also choose a hammock with a typical handle for walls or pillars, but this has restrictions. In a small living room, a hammock hanging between the walls could block pathways. Depending on your living room layout, you can fasten it between two perpendicular walls or the ceiling and a wall to avoid bumping into it. You'll need to drill holes in the walls, which isn't ideal for an exquisite living room.
Living room hammock decorating
Hammocks are decorative. A rope hammock will provide relaxation and delight to any living area. When not in use, decorate it with pillows and blankets.
Modern living rooms can have beige cotton or neutral-colored hammocks. Brightly colored hammocks work in bohemian or shabby chic living areas.
To enjoy your living room securely, consider a few important things: Never attach the hammock to pipes, nails, or furniture; make sure wall and ceiling anchors are solid; Use anchors, dowels, and clamping lugs to secure hammocks.